"My studio is unique as is the community in which I live."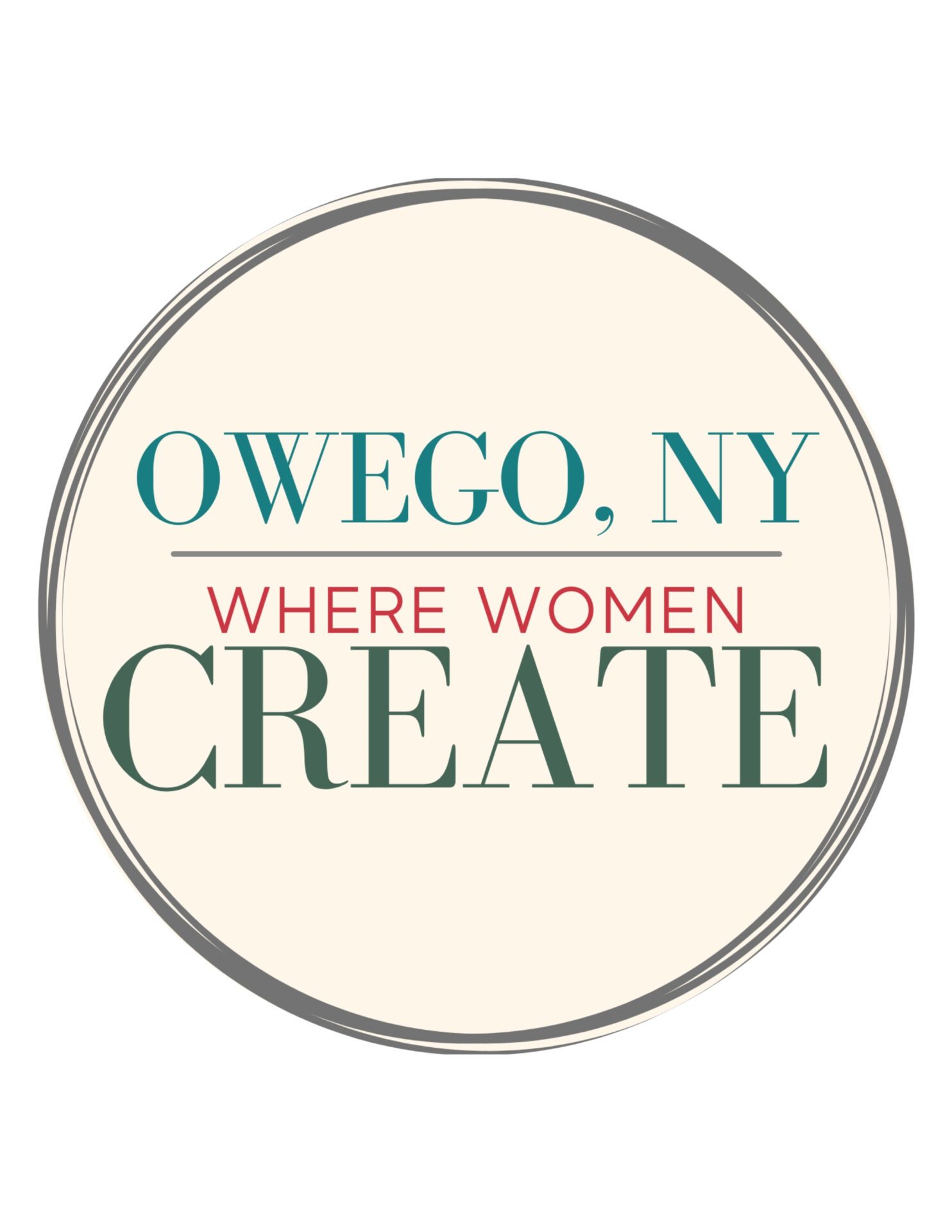 I had the privilege of my studio being featured in the Fall 2021 edition of Where Women Create magazine. My studio had at one time been "the ritual room" for the Elks Lodge and Masonic Temple (but not at the same time). The peek-a-boo entrance doors, tin ceiling, and stages remain intact. Living alongside that history I created a curated space of all the elements I use for my creations.

Each space tells a story or two- and I wanted to share the story of my success with the women in my community who in some way got me to this point. Through the support of the magazine we broadened the focus beyond my work and my unique studio to showcase the community of women artisans, creatives and business owners.
I
have always loved pouring through the pages of Where Women Create, and was determined to have my studio showcased within their pages. The magazine had inspired my creativity and my competitive spirit. I sent in an application letter with photos and had several friends send letters of support. Jo Packham, the editor, said that 
"I came with my own cheerleading squad".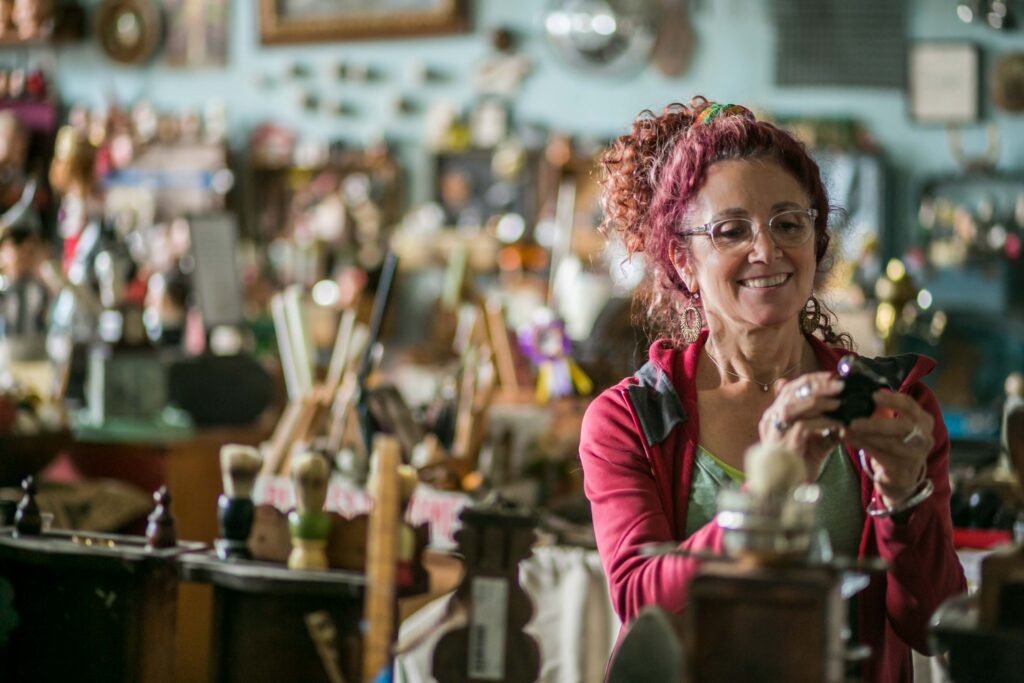 Celebrating Where Women Create
I have been fortunate to have others support me-now it was my turn to help them and our community- thus "Owego NY Where Women Create" not only became a feature in the Fall 2021 Where Women Create magazine, but became a social media following and call to action for my local community.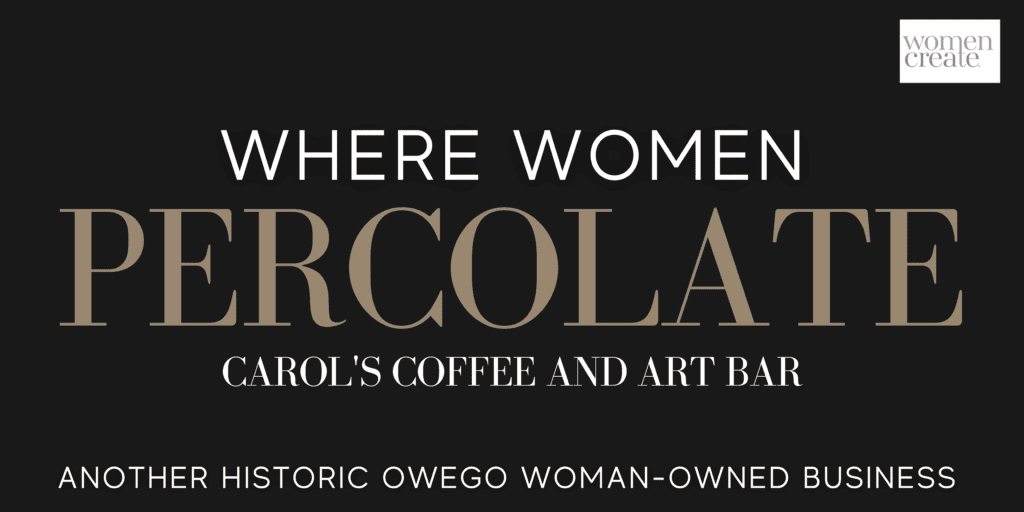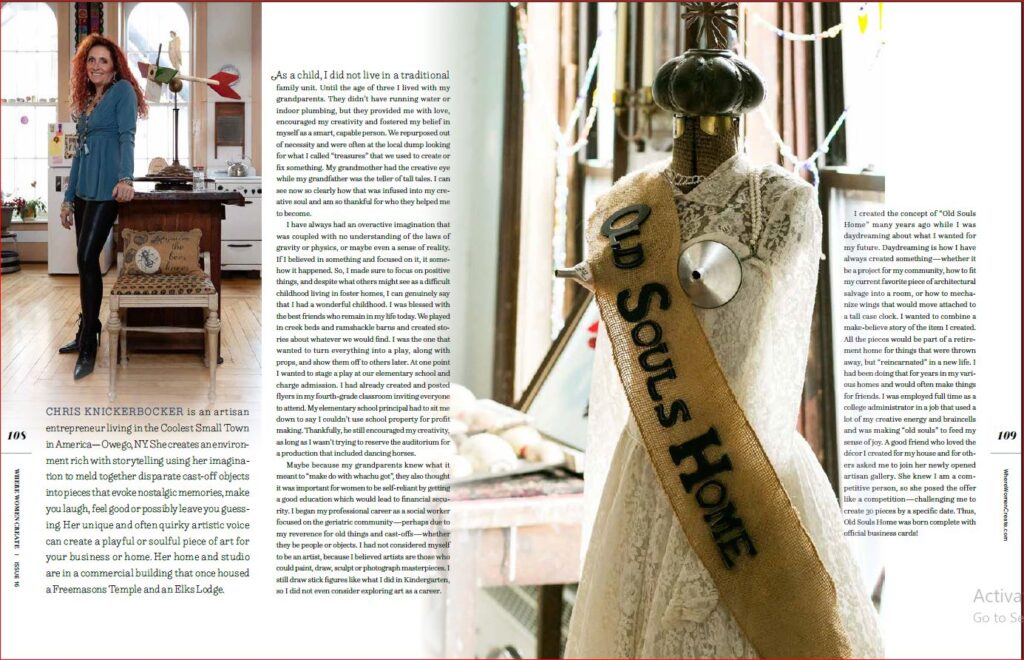 Check out how our tourism office helped visitors to the Finger Lakes region of NYS learn about this project.
My studio may seem like chaos to others, but it's organized in a way that makes sense to me. I'm grateful for a large and beautiful workspace where I can display the found objects that launch my inspiration. I have the components sorted by shape or type – round objects, eyeballs, buttons. I get ideas from conversations and I know I can make that with something I have. Then I can piece together these components and find their home. When creating, the objects around me almost speak to me – "yes, that's the perfect spot."
"You'll know it's right because it will tell you where it needs to be."